Explorers

(Summer Camp for ages 8-12): Exploring new areas of interest, strengthening decision-making skills, and practicing leadership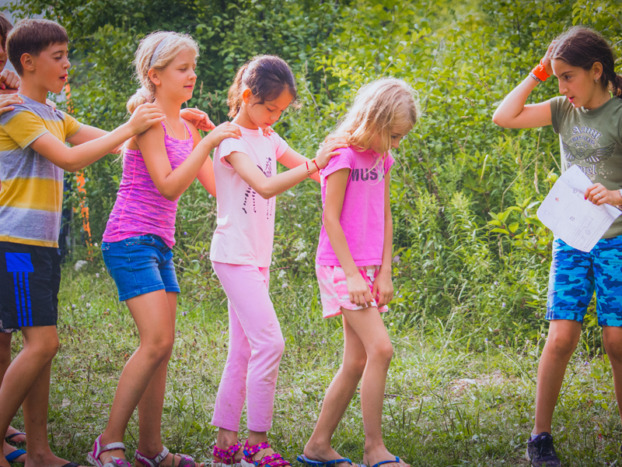 Explorers focus more on the decision-making process as a key factor of growing up. There are lots of opportunities to make decisions on their own, without parents' helpful guiding hand (for instance, which of the many offered activities to pick, what area of camp to focus on). Campers can practise and make mistakes in a safe environment, learning more about themselves in the process. Counsellors encourage kids to try leading some games and activities, as well as practicing public speaking by explaining rules or even creating their own activity or game. For this age group, the focus is on:
Getting out of your comfort zone with new activities and leadership responsibilities for an extra challenge. Exploring new friendships, groups, and activities.
Enjoying a sense of achievement through various tasks and activities throughout the day.
Reserving the activity of your choice.
Practicing teamwork with new people.
Resolving conflict and finding win-win solutions with the help of mediators (counsellors).
Book a fun-filled adventure week (or two) for your little one for the summer of 2022:
STEM Pirates and Princess Camp
Explorers are encouraged to help lead group activities if they are willing to do so. It's so much fun to observe how proud and happy the kids are when they see what they've achieved! Even the shyest child is likely to get a boost in their confidence levels. Our counsellors are always ready to support a camper leading a group during a scavenger hunt, being the first "tester" for an obstacle course, or showing the moves for the camp dance. Because finally:
The best way to learn decision-making and leading a team is to practice making a decision and leading a team.