Seekers

(Summer Camp for ages 5, 6, 7): Reinforcing independence and empowerment, socialization, character-building, and friendship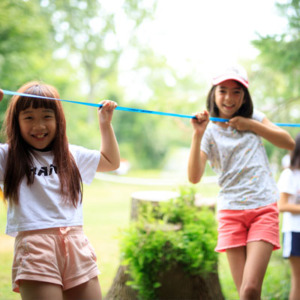 Your young camper will participate in a wide range of activities to spark interest and imagination while developing strong bonds with his/her counsellors and fellow campers.
The Seekers' schedule has shorter activity periods and more frequent breaks than our older campers. Our counsellors will ensure that the younger campers adapt well to the camp environment and have enough time to make new friends during activities and breaks. Stepping out of their comfort zone in a safe and caring environment is a huge self-esteem booster for the younger kids. For this age group, the focus is on:
Expressing yourself through play and stepping into the world of make-believe through costumed performances.
Experiencing new games with new rules. Being encouraged to explore new areas of interest and make independent choices from the multiple activities offered. Growing personal emotional development and physical strength in a fun and safe way.
Introduction to win-win conflict resolution with the help of mediators (counsellors).
Spending lots of time with nature. Exploring the joys of the outdoors.
Staff will facilitate short, camper-led activities to encourage and support leadership from an early age.
Book a fun-filled adventure week (or two) for your little one for the summer of 2022:
STEM Pirates and Princess Camp
Getting out of the comfort zone + a safe environment + counsellor support = raise in self-esteem and new skills